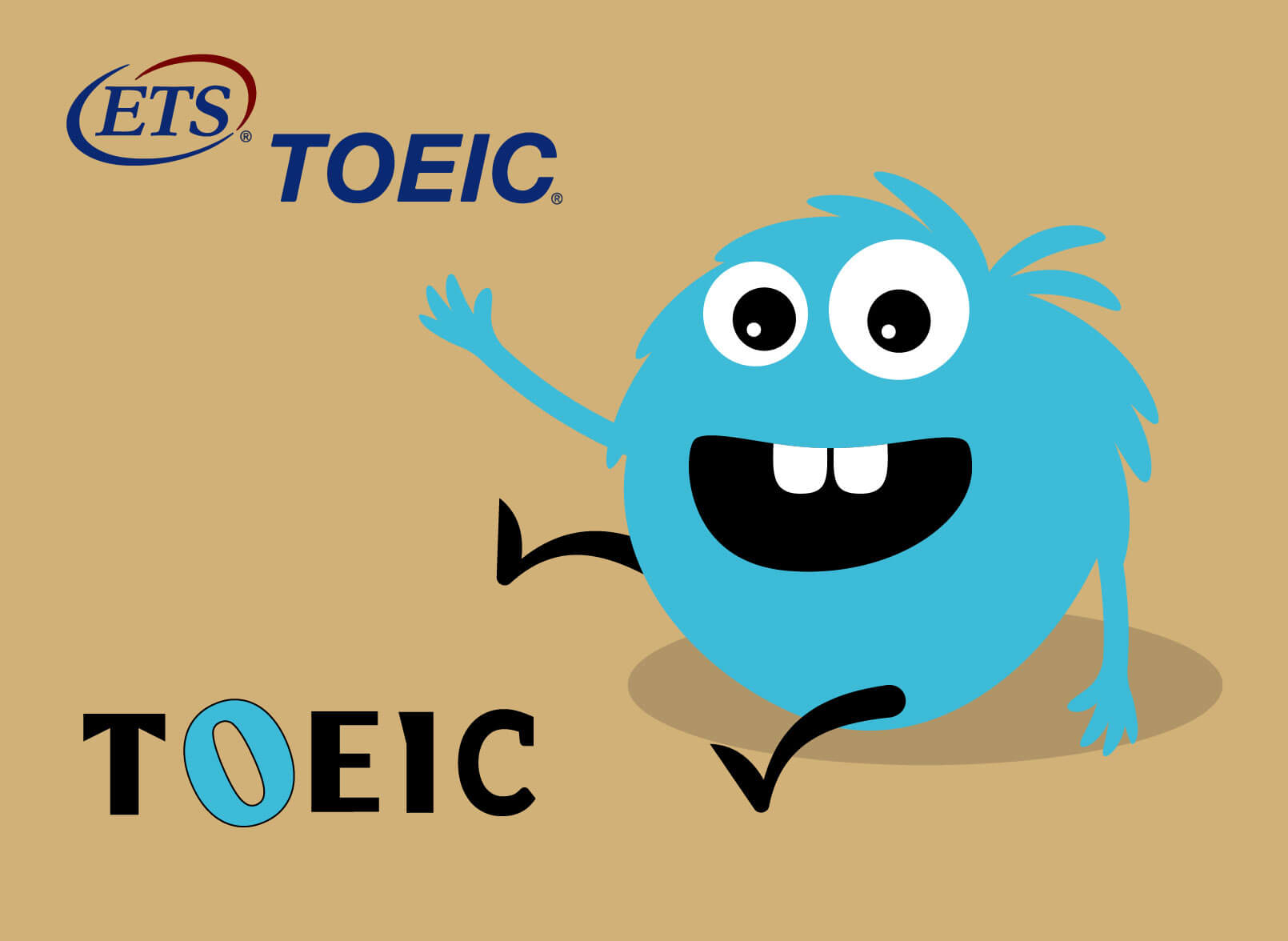 TOEIC 9-2
Speaking Mock Test

Pre-advanced
This unit will cover tasks 7-11 of the 11 tasks in the TOEIC Speaking Test.

Questions 7–9:
Respond to questions using the information provided
Directions: In this part of the test, you will answer three questions based on the information provided. You will have 45 seconds to read the information before the questions begin. 
For each question, begin responding immediately after you hear a beep. 
No additional preparation time is provided. 
You will have 15 seconds to respond to Questions 7 and 8, and 30 seconds to respond to Question 9.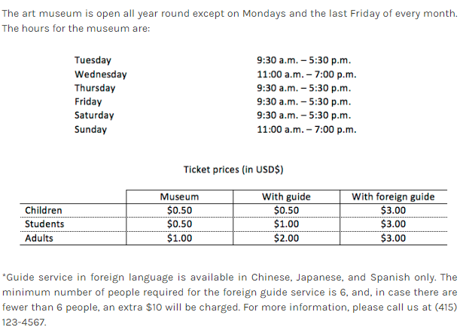 Response time:15 seconds
Question 7:
Please tell me the details on the hours for the museum?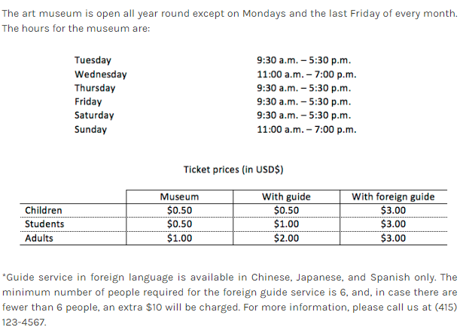 Response time:15 seconds
Question 8:
How much are the admission fees for children and adults?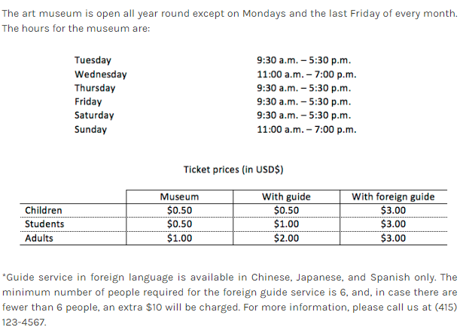 Response time:30 seconds
Question 9: 
 I am taking my two Chinese nephews along with my two children. Is there guide service in Chinese available?

Question 10: Propose a solution
Directions: In this part of the test, you will be presented with a problem and asked to propose a solution. 
Preparation time: 30 seconds
Response time: 60 seconds
Respond as if you work at the shop.
In your response, be sure to
show that you recognize the problem, and

propose a way of dealing with the problem.
(Narrator): Hello. This is Matt Damon. Two days ago, I ordered 3 books on your website with the next-day delivery, which guaranteed my books would be delivered to my house by the following day. I paid extra for the special delivery because I wanted those books before I leave the country in two days. As stated on your website, if the order is placed before 1 p.m., you should have received the order on the same day and have shipped the books by yesterday at the latest. Today is already Friday, and I haven't received my books yet. Please let me know what happened. You can contact me on my cell phone at (123) 456-7890.

Question 11: Express an opinion
Directions: In this part of the test, you will give your opinion about a specific topic. Be sure to say as much as you can in the time allowed. 
Preparation time: 15 seconds
Response time: 60 seconds
(Narrator):
One of your important business partners from Switzerland is visiting your country. When he arrives, which tourist attractions or destinations would you recommend to him and his family?
Resource: TOEIC® tests 
https://content.cambly.com/category/test-prep/toeic-speaking/