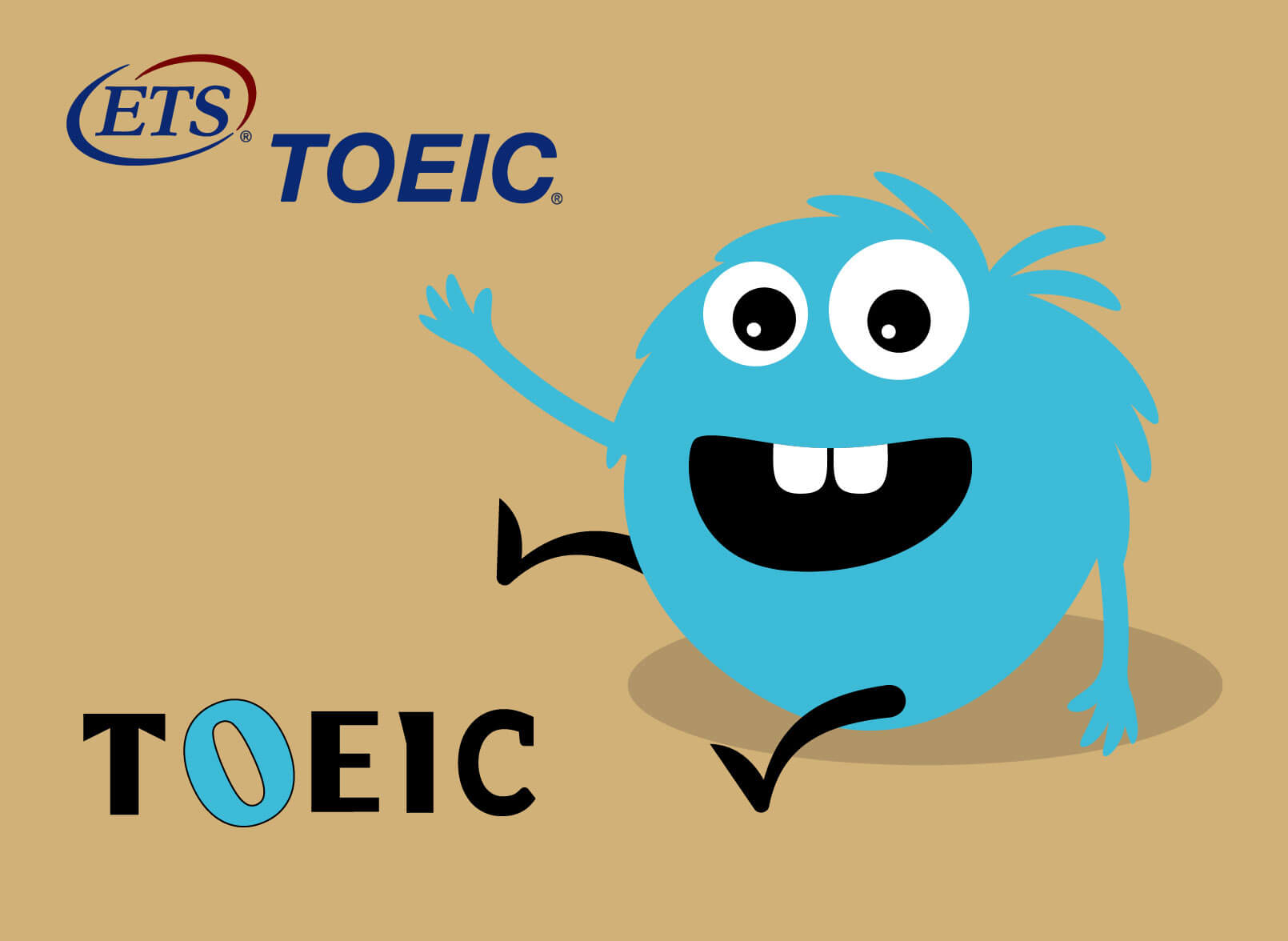 TOEIC 27-2
Speaking Mock Test

Pre-advanced
This unit will cover tasks 7-11 of the 11 tasks in the TOEIC Speaking Test.

Questions 7–9:
Respond to questions using the information provided
Directions: In this part of the test, you will answer three questions based on the information provided. You will have 45 seconds to read the information before the questions begin. 
For each question, begin responding immediately after you hear a beep. 
No additional preparation time is provided. 
You will have 15 seconds to respond to Questions 7 and 8, and 30 seconds to respond to Question 9.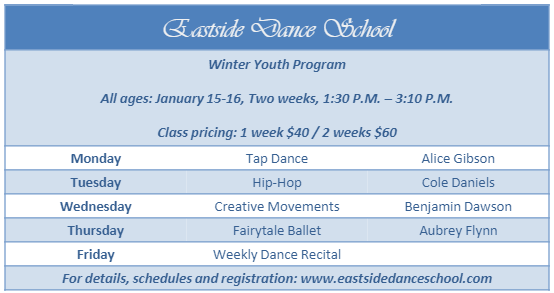 Response time:15 seconds
Question 7:
How long is the winter youth program and what are the class hours?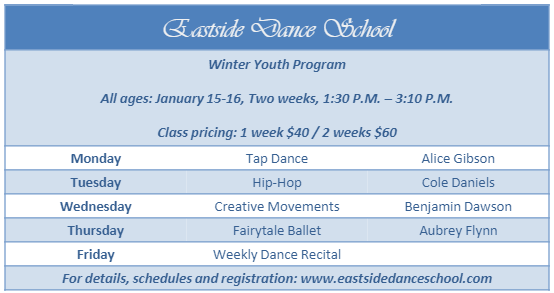 Response time:15 seconds
Question 8:
Do I have to stop by to register for the program?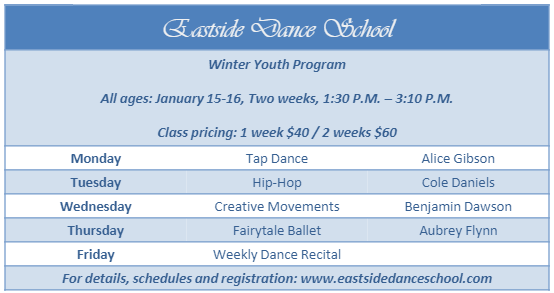 Response time:30 seconds
Question 9: 
What are the dances taught throughout the course and who are the instructors?

Question 10: Propose a solution
Directions: In this part of the test, you will be presented with a problem and asked to propose a solution. 
Preparation time: 30 seconds
Response time: 60 seconds
Respond as if you work at the shop.
In your response, be sure to
show that you recognize the problem, and

propose a way of dealing with the problem.
(Narrator):
Hello, Ms. McKenzie.  This is Brody from the Human Resource department.  We had a huge job opening for several weeks.  Luckily, many job seekers showed their interest in our company, so next Monday we will have over 100 job interviews.  However, I have a huge concern.  I think there might be some parking problems on our interview today.  These days as more and more employees commute by car, our employees have complained about a shortage of parking spaces.  Under this circumstance, there might be no parking places to accommodate all the interviewees.  With only a few days left, I know it is impossible to build a parking lot but as you are the boss, please tell me how I should handle this problem.

Question 11: Express an opinion
Directions: In this part of the test, you will give your opinion about a specific topic. Be sure to say as much as you can in the time allowed. 
Preparation time: 15 seconds
Response time: 60 seconds
(Narrator):
Do you agree or disagree that students should have the most up-to-date computers to be successful at school?
Please provide specific details and reasons to support your opinion.
Resource: TOEIC® tests 
https://docplayer.net/133906672-Global-edu-town-toeic-speaking