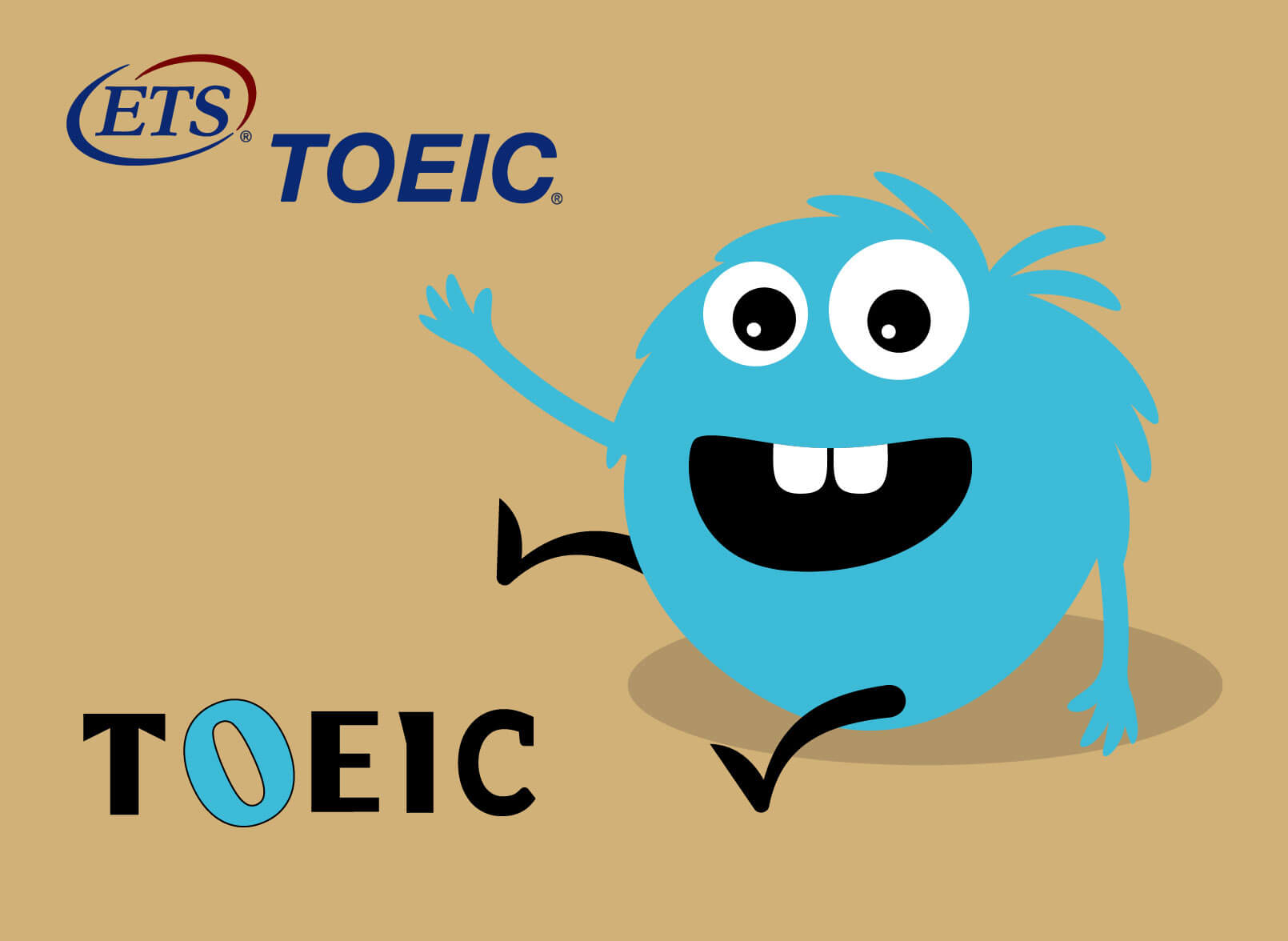 TOEIC 2-2
Speaking Mock Test

Pre-advanced
This unit will cover tasks 7-11 of the 11 tasks in the TOEIC Speaking Test.

Questions 7–9:
Respond to questions using the information provided
Directions: In this part of the test, you will answer three questions based on the information provided. You will have 45 seconds to read the information before the questions begin. 
For each question, begin responding immediately after you hear a beep. 
No additional preparation time is provided. 
You will have 15 seconds to respond to Questions 7 and 8, and 30 seconds to respond to Question 9.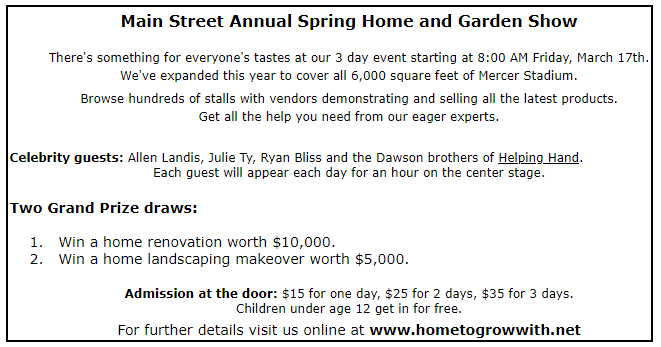 Response time:15 seconds
(Narrator): Hi! I'm excited about this year's home and garden show. I'd be grateful if you could tell me more about the event.

Question 7: What day will the event begin and when will it end?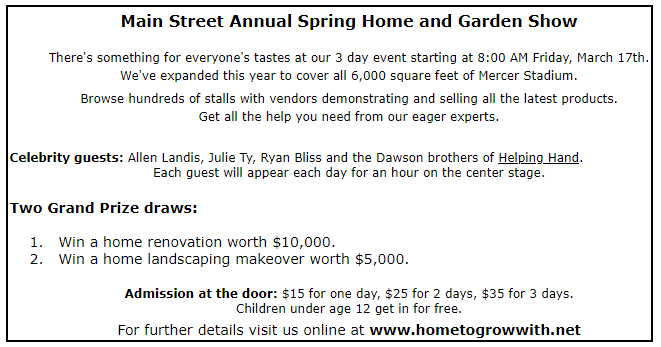 Response time:15 seconds
Question 8: How much are each of the grand prizes worth?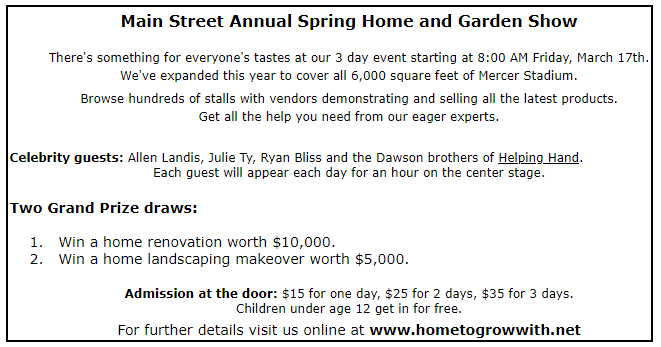 Response time:30 seconds
Question 9: I'm a big fan of Helping Hand. When and where will I be able to see the Dawson brothers? Are there any other celebrity guests attending?


Question 10: Propose a solution
Directions: In this part of the test, you will be presented with a problem and asked to propose a solution. 
Preparation time: 30 seconds
Response time: 60 seconds
Respond as if you work at the bank.
In your response, be sure to
show that you recognize the problem, and

propose a way of dealing with the problem.
You will hear: Hello, this is Nancy Polanski. I'm calling from the airport. One of your taxis dropped me off at the international departure terminal 20 minutes ago. I think my passport got left behind in the taxi. I noticed it was missing when I checked in with the airline. I can't find it in my purse or my carry-on bag. I've retraced my route since arriving, and I cannot locate it. My passport must still be in the taxi. I don't remember the driver's name. Part of his license number is 3562. Can you please find the driver and ask him to look for it? I can't miss my flight. It's leaving in an hour. I'll pay for it to be delivered to me. Please call me as soon as possible. My number is 555-8890. Thank-you.

Question 11: Express an opinion
Directions: In this part of the test, you will give your opinion about a specific topic. Be sure to say as much as you can in the time allowed. 
Preparation time: 15 seconds
Response time: 60 seconds
Question:
(Narrator): Some companies make donations to local charities and community groups. Other companies do not and leave it up to their staff to decide whether to make personal donations. Should companies donate part of their profits to charities?
State your opinion and provide reasons for your view.