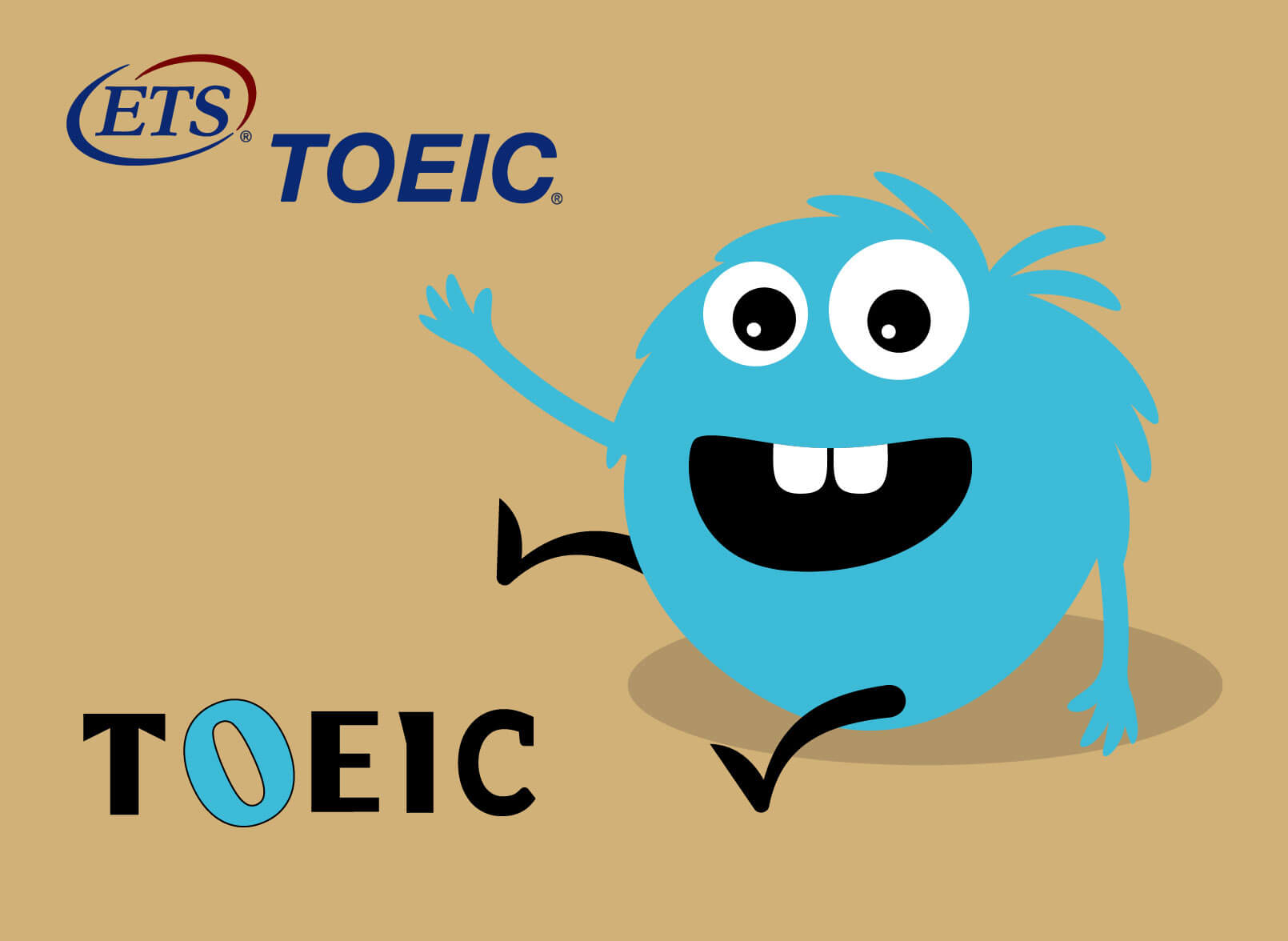 TOEIC 17-2
Speaking Mock Test

Pre-advanced
This unit will cover tasks 7-11 of the 11 tasks in the TOEIC Speaking Test.

Questions 7–9:
Respond to questions using the information provided
Directions: In this part of the test, you will answer three questions based on the information provided. You will have 45 seconds to read the information before the questions begin. 
For each question, begin responding immediately after you hear a beep. 
No additional preparation time is provided. 
You will have 15 seconds to respond to Questions 7 and 8, and 30 seconds to respond to Question 9.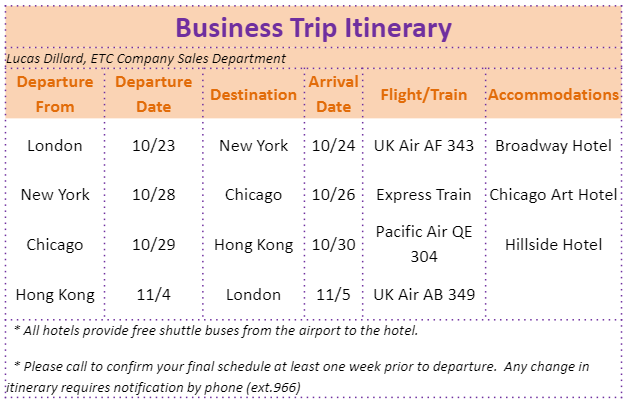 Response time:15 seconds
Question 7:
How many days will I be staying in Hong Kong?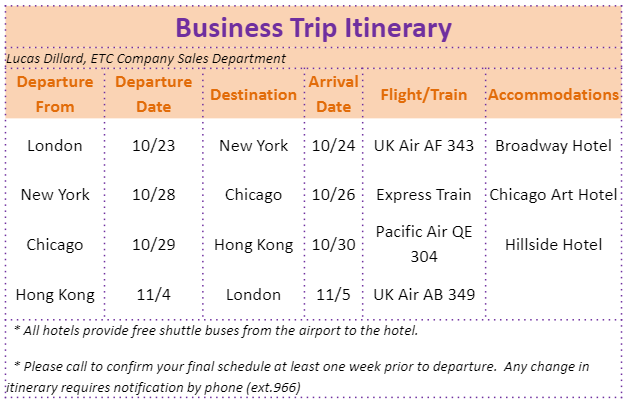 Response time:15 seconds
Question 8:
I think my clients will pick me up at the airport in each country. Is it correct?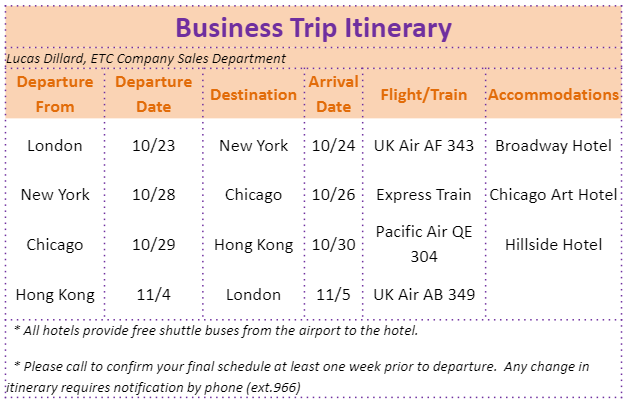 Response time:30 seconds
Question 9: 
I can only remember the London return date.  Please go over the details of my business trip itinerary.

Question 10: Propose a solution
Directions: In this part of the test, you will be presented with a problem and asked to propose a solution. 
Preparation time: 30 seconds
Response time: 60 seconds
Respond as if you work at the shop.
In your response, be sure to
show that you recognize the problem, and

propose a way of dealing with the problem.
(Narrator):
Hi, this is Ryan Jarvis, the event coordinator for the yearly Squash Festival. As you know this festival is held every year for our local residents. We have people of all ages join us in the festivities. Every year we have children and adults stop by the festival and have a great time.
The festival is also a great opportunity for new members in our community to come out and socialize to make new friends.
Unfortunately, over the past few years we have been very low on attendance. This is causing us to lose a lot of money. Without profits it is hard to continue the festival every year. We have been trying new things to increase attendance, but it hasn't been so successful.
The Squash Festival is a very historical event in the area and has been held every year for the past 50 years. If we aren't able to increase attendance, we may lose funding and have to shut down the festival forever. I thought that since you are my director you would be the best person to speak about this problem. I know you have some history in dealing with problems like this and I really want to hear your ideas. Again, this is Ryan Jarvis and you can reach me at 5559321. Thank you and talk to you soon! Bye!

Question 11: Express an opinion
Directions: In this part of the test, you will give your opinion about a specific topic. Be sure to say as much as you can in the time allowed. 
Preparation time: 15 seconds
Response time: 60 seconds
(Narrator):
Some companies prefer to hire experienced workers to increase productivity rather than young and inexperienced workers.  Which do you prefer and why?
Use specific reasons or examples to support your opinion.
Resource: TOEIC® tests 
https://docplayer.net/133906672-Global-edu-town-toeic-speaking