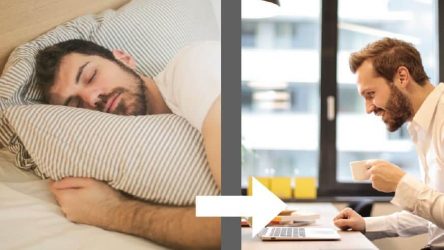 Beginner
Now Robert is at work. At midnight last night he wasn't at work. He was in bed. / He was asleep.

I am tired. ⇒ I was tired last night.
Where is Paul? ⇒ Where was Paul yesterday?
The weather is nice today. ⇒The weather was nice last week.

I? /  he? /  she?  /  it?
1. Last year Jason was 22, so he is 23 now.
2. When I was a child, I was afraid of dogs.
3. We were hungry after the trip, but we weren't tired.
4. The hotel was comfortable, but it wasn't expensive.
5. Was the weather nice when you were on vacation?
6. Your shoes are nice. Were they expensive?
7. Why were you late this morning?